In last 10 yrs, I have interacted with thousands of students aspiring for different exams. Almost all have common queries or doubts in their mind. In this presentation I have tried to answer few frequently asked questions related to CFTRI Entrance Exam. Consider it as a only guidance for CFTRI MSc (Food Technology) Entrance Exam. These are entirely my opinion and should be taken as only guidance.
Here is the video from my webinar conducted on 30th May 2020 .
Does CFTRI give MSc or MTech degree
CFTRI provides only 2 year MSc degree program in Food Technology
What is the number of seats and is it true that there is one seat for one state?
There are about 30 seats for MSc Food Tech course in CFTRI. Earlier, there were state quota, but now this rule is not there. There is reservation in seats as per the central government norms. There is quota for serving army personnel, industry sponsored candidates as well.
Is graduation marks also important for getting into CFTRI?
Yes, graduation marks important for getting into CFTRI. It is 50 – 50 weightage to graduation marks and entrance exam marks (look for the latest notification).
Is it true that one should have studied Maths in XII for getting into CFTRI?
No, it is NOT True.
Could I get the previous year's entrance exam question?
CFTRI doesn't allow anyone to take question paper out of the examination hall. But, you can find memory based questions in my book OBJECTIVE FOOD SCIENCE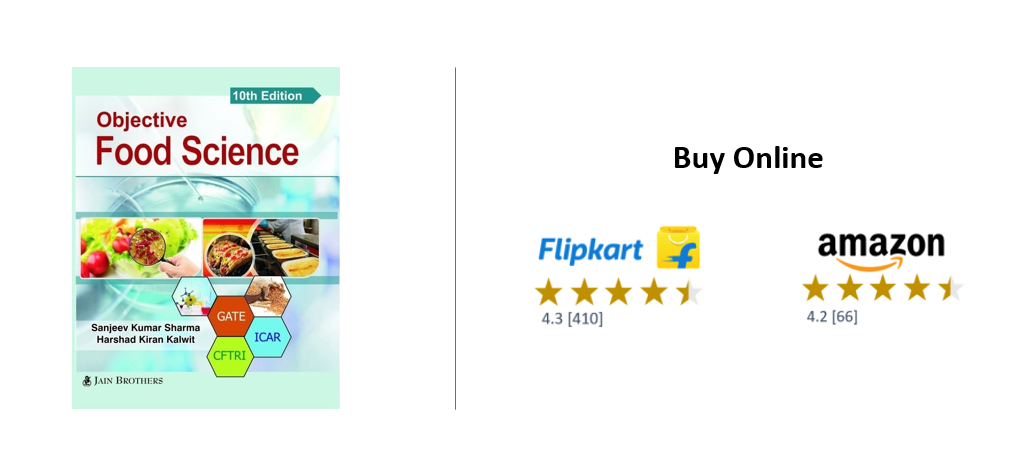 What are these memory based questions? After exam, few students just write down all the questions and share with me. I did same in 2005 and shared with my college juniors. But in 2006 when I wrote this book, these became a trend and now almost every year students are sharing questions which becomes part of my book.
These questions might not be exactly worded as it was in exam. The options might not be exactly same. Then question is how to read and interpret these previous yrs questions. There previous yr papers give you an idea about the distribution of the questions from different subjects, depth of the questions and topics generally touched.
You should not read these previous years papers as another question bank, rather read them to make strategy for your exam preparation. My observation is, CFTRI doesn't distribute questions evenly from all the subjects.
Interestingly, every year emphasis on one subject is more and this subject varies from year to year. This is one example of how to interpret previous year paper.
Which topic should I focus and which book should I consult for CFTRI entrance exam?
As you know there are 11 subjects in CFTRI syllabus. Interestingly all these subjects are a degree course in itself. It is really impossible for any of you to read all the subjects in 2-3 months time. You also know that for CFTRI people are coming from graduation back ground.
So, each of you will have some strength and some weakness. Based on my interaction with students, I have made a heat map Or you can say a kind of a map of your strength or weeknsess on different subjects based on ur graduation.
A food tech graduate may struggle in agriculture subject, an agri student might find maths tough and a home science may find horticulture subject tough. So, in such case what should you do.
Interestingly everyone has 6-7 area of strength and 3-4 weakness. So what we should you do now?
One can focus on each and every subject mentioned in the syllabus. But, one should not go into the depth of each of them. Just basics would suffice.
For Maths, Biology, Chemistry and Physics, one can refer to NCERT (XI and XII std). If you will go through the previous year questions, you can find that questions are very basic.
When and where can we get the application form?
Forms are generally available in the month of April very year. You can get further information from CFTRI website http://cftri.com/

---
We have also some videos which very nicely explains and guides you for CFTRI exam