Learn from industry experts
We offer a range of industry-specific courses like Food Safety Management, Food Product Development, Quality Management and more. These courses will provide you with the knowledge and skillset to excel in your career.
President, Chamber for Advancement of Small and Medium Businesses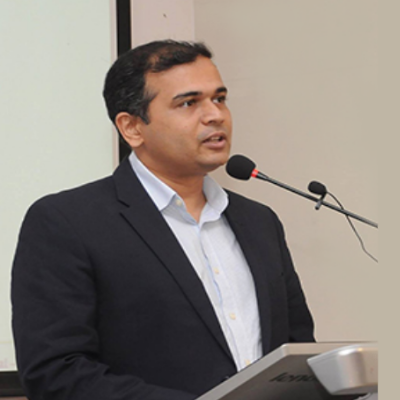 Mr. Nilesh Lele
President, Chamber for Advancement of Small and Medium Businesses
Nilesh Lele is a young dynamic technocrat having 20+ years of experience in varied fields in India and in USA. He looks after the business development and University and College tie-ups with Foodtech Pathshala Educational Background: Nilesh holds a Chemical Engineering Degree from ICT (formerly called UDCT, Mumbai) and MS and MBA from USA. He is also CFA and FRM Charter holder. Current Work Affiliation: Nilesh is a serial entrepreneur and Founder and Managing Director of Exelon Foodbio Advisors Pvt. Ltd.; Proprietor of Exelon Basket, Proprietor of Frutine Beverages, Founding Partner of RampUp Advisory LLP and co-founder of Foodtech Pathshala Professional activities: Nilesh is very active member professionally and committed for contributing to alma mater and society in various ways: President, Chamber for Advancement of Small and Medium Businesses (2020 – Current) President of Association of Food Scientists & Technologists India (AFSTI) – Mumbai Chapter (2018 – 2020) Convener for Maharashtra State, NetProFaN initiative of FSSAI, New Delhi promoting Eat Right India movement Secretary, Board of Governor of UDCT Alumni Association (2019-present) Mentor for Food & Beverages and Agriculture – StartUp India, DPIIT Govt. of India Secretary, Food Technology Industry, Smart India Hackathon 2019 & 2020 Ministry of Education Initiative, Govt. of India Board of Studies Member, SVT College of Home Science, SNDT Juhu Board of Studies Member for MSc. In Nutraceutical at Somaiya College, Vidya Vihar, Mumbai Board of Studies Member for MSc. In Nutraceutical at Khalsa College, Mumbai
R&D Expert I Author I Social Entrepreneur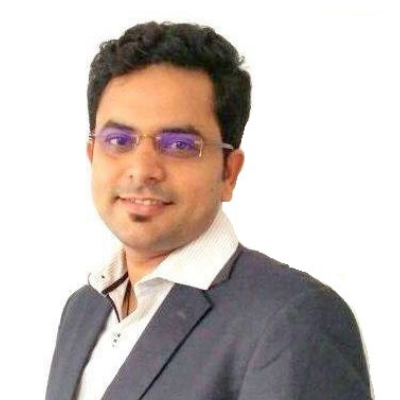 Mr. Sanjeev Sharma
R&D Expert I Author I Social Entrepreneur
Sanjeev Kumar Sharma has more than 14 years of professional experience in R&D of the multinational food industry. He is the author of the bestseller book Objective Food Science, Objective Food Science and Safety Standards, GATE Life Science, Science of Cocoa Processing. He is also a mentor, guide, blogger, and co-founder of foodtechpathshala.com, the online forum to support and guide budding food professionals. He is a member of the Co-Expert Committee of Ministry of Food Processing Industries and a life member of AFSTI, ex-Chief Editor of Newsletter issued by AFST Mumbai Chapter, and ex-editorial Member of Indian Food Industry Magazine published by AFSTI Mysore. He is on board of studies of NIFTEM and visiting faculty of several food technology colleges across India.
Founder of F2F Food and Beverage Consultants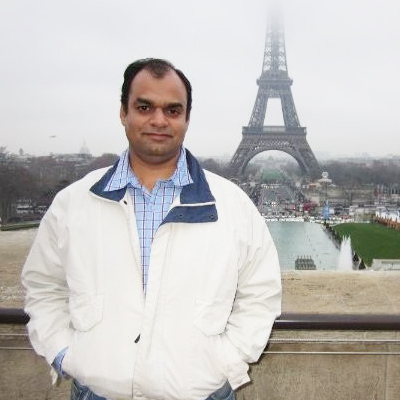 Mr.Ritesh Mathur
Founder of F2F Food and Beverage Consultants
Ritesh Mathur Founder of F2F Food and Beverage Consultants Masters in Food Technology from UDCT, Mumbai and MBA from NMIMS with 20+ years of experience in R & D, New Product Development, Menu Management, Setting of R & D Centers, Food Safety, Projects, Food Regulations, Sensory, Product Launches and Quality Assurance in the food and QSR industry. Have Patents and publication. Worked with reputed companies like McDonalds, Danone, General Mills, Godfrey Phillips and Raptakos Brett. . Offering Consultancy with end to end solution in Food Industry. The key focus is on Food product development, Lab set ups, R & D Pilot plants, Documentations & SoPs, Regulations, QA and others. Special focus on Food and beverages for Cafe chains and Quick Service Restaurants.
Emeritus Professor, ICT Mumbai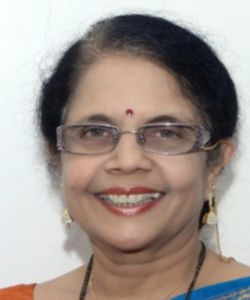 Prof. Smita Lele
Emeritus Professor, ICT Mumbai
Prof. Smita Lele has over 40 years experience in food technology especially in fruit & vegetable processing. She is currently serving as the Emeritus Professor of Eminence with Institute of Chemical Technology, Mumbai; post her retirement as the Director at ICT Mumbai, Marathwada Campus at Jalna.
She has 125 international publications, many books and 3 patents, She has Guided more than 100 Masters plus Doctorate students.
Major awards in last 10 years *Fellowships of Maharashtra Academy of Sciences, Biotech Research Society of India (BRSI) Association of Food Scientists and Technologists India(AFSTI) and Indian Chemical Society (ICS)
UDCT Distinguished Alumnus Award VASVIK award
Zee Marathi award – Uncha Maza Zoka
Hon. Director, Indian Institute of Naturopathy Mumbai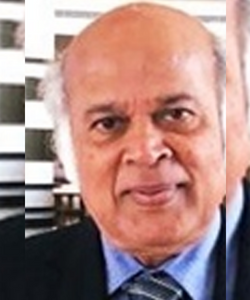 Prof (Dr) Prakash Kondekar
Hon. Director, Indian Institute of Naturopathy Mumbai
Prof (Dr) Prakash Kondekar(75) BSc (Hons) LLB MD(Homeo) ND Ayurveda-Ratana FRSH (London) Bowtech (UK). Hon Director,Indian Institute of Naturopathy.Worked with Agro Industries from 1970 to 1995,thereafter Academia and Medical Practitioner till today.Presented papers & conducted workshops in UK, USA, Germany, Mauritius, Singapore, UAE, Vietnam, Italy & Spain. In India, conducted 675, Health Management workshops. Invited by American Institute of Cancer Research for International Conf on Food Nutrition every year from 2003.Member of American Diabetic Association.Awardee of Bombay Para Medical Association & American Institute of Intellectuals-2005.
Most Outstanding Professor Award 2018 & 2020. Invited by American Universities,Portland Kenmore,University of Texas in Purdue University in Indiana Police 2019.Invited by Nehru Science Centre,Mumbai,for workshop for International Women Day,March 2020.In Corvid 19 pandemic period,conducted,20 # solo webinars, for UK,USA, Dubai, Saudi-Arabia, Malaysia, Philippine.Dr is a visiting professor in Mumbai University & also Medical Practitioner in Naturopathy,Yoga & Bowen Therapy,in Mumbai, for 27+ years
Pro-President (Pro-VC), Jayothi Vidyapeeth women's University, Jaipur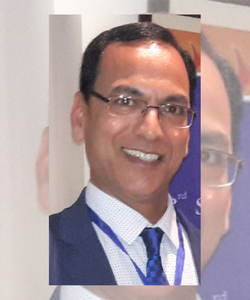 Prof. (Dr.) Pramod K. Raghav
Pro-President (Pro-VC), Jayothi Vidyapeeth women's University, Jaipur
Prof. (Dr.) Pramod K. Raghav is a professional in the field of Food Technology, Post Harvest Technology and Agriculture Processing and has more than post Ph.D 19 years experience. He did his B.Tech in Agricultural Engineering from world renowned G. B .Pant University of Agriculture and Technology, Pantnagar in 1993. Than after qualifying the GATE in 1993 he completed M. Tech in Agriculture Processing in 1996 from Punjab Agricultural University, Ludhiana. He qualified National Eligibility Test (NET-1997) ASRB-ICAR in Process Engineering. Soon after he was awarded prestigious CSIR-Senior Research Fellowship (SRF) for Ph.D Program in Agriculture Processing at Punjab Agricultural University, Ludhiana and completed his Ph.D in 2000. He joined as Assistant Professor (Food Processing) a permanent govt., position at Himachal Pradesh Agricultural University, Palampur and moved to USA in year 2002 as a specialist in the area of food safety, quality management and environmental hygiene. He also worked in fresh cut fruits and vegetable industry as Quality Assurance Manager in USA. During his tenure in Jayoti Vidyapeeth Women's University, Jaipur he along-with his team received funding of Approx., Rs 1 Crore till now from various agencies, he became instrumental in various research and academic tasks presently he is Professor-Food Technology. He headed the research division of the University as Director Research from 2012 – 2017, presently he holds the academic administrative position of Pro-VC at Jayoti Vidyapeeth Women's University, Jaipur.
Co-founder & CEO, OpEx Accelerator Private Limited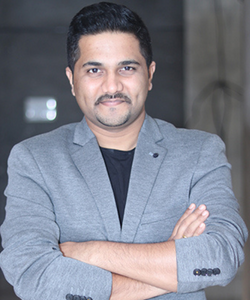 Mr. Sachin Kumbhoje
Co-founder & CEO, OpEx Accelerator Private Limited
Officially listed StartUp Accelerator at Govt of India's startupindia portal - StartUp which provides Solution to India's Unemployment Crisis through StartUp & Skill Development - Building StartUp Ecosystem in Tier II and Tier III areas of Maharashtra Co-founder & COO, CIREE EduTech LLP - India's only Online Education + Recruitment platform for Healthcare and Food Professionals CEO, Plan B Digital StartUp Media - Online StartUp Community and Hyperlocal StartUp Media Partner, Satvyk Organics - Satvyk is ag Professional activities: • Association of Food Scientists & Technologists of India, Mumbai Chapter • MIT Incubation Centre • The Times Group, StartUp Kolhapur Initiative • Mann Deshi Foundation for #SkillsForChange Women Empowerment Program • • Mann Deshi Champions for Women Law & Enforcement Program • MillionMinds for The StartUp Talk Program • MITCON, Pune • Payod Industries • Sardar Patel Incubation Centre, Mumbai • The Brood Incubator, Bangalore • Adrish – India's First Zero Waste Organic Store • Paytaan.com • myEplatform – Digital Marketing Agency
Innovator & Founder of NDF: Nutrition Dynamic Foods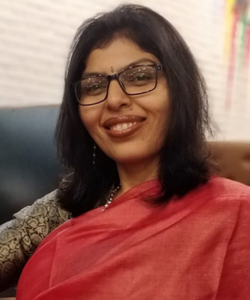 Ms. Arpita Doshi
Innovator & Founder of NDF: Nutrition Dynamic Foods
Arpita Doshi is a Post Graduate in Biotechnology from University of Hertfordshire, UK, P.G.Dip in Medical Laboratory Techniques, Microbiologist from Christ College, Gujarat, and certified Lean Six Sigma Green Belt Holder is currently Founder of Nutrition Dynamic Foods, Ahmedabad India. Nutrition Deficiencies is a global epidemic which needs to be addressed in convenient and sustainable holistic approach. Traditional foods had been highly nutritious and energetic foods but less consumed due to globalization. Currently Food Industry is struggling to formulate innovative products using traditional ingredients which are sustainable, naturally nutrient dense and palatable. Ms. Doshi has been a lifetime member of many professional associations like Indian Dietetic Association, Nutrition Society of India, AFST(I). Many national and international conferences like Food and Nutrition Priorities from Evidence to Action, Transition from Food Security to Nutrition Security, Nutritional & Nutraceuticals – Scientific Basis for Value Addition to Healthy Food Products, Functional Sports Nutrition(London) are few conferences attainted by Ms. Doshi in order to understand practical difficulties while developing products that detoriates Nutritional Security upon final packaging. Ms. Doshi was elected as Member of Board of Studies by Swarnim Gujarat Sports University, Gandhinagar to design BSc, MSc, P.G.Dip in Sports Nutrition Studies coursework. Her mission is to provide mass solution for all Non Communicable Diseases by designing Products that Functions as Health Building Foods without altering the natural nutrition and taste of the ingredients. Ms. Doshi holds Indian Patent Publish Rights for 10 products that has been formulated by her in a tenure of 4 years out of which 4 products has been commercialized under her leadership. In December 2018 Mrs. Arpita Doshi was awarded as Young Entrepreneur/ Food Innovation Award from AFST(I) at CFTRI – Mysore. Times of India award for Emerging MSME of the year Health and Nutrition Drinks are few to be named. Ms. Doshi a technologist and an Entrepreneur urges budding young students to develop both technical and business skills that marches towards the development of innovation which is the utmost need in today's generation. She has written many articles in leading Industrial Food and Beverage Magazine, blog for Indian Dietetic Association and on her website, delivered lectures in women's social groups for bringing community awareness towards nutritious healthy eating. Apart from blogs and articles Ms. Doshi has herself formulated many innovative recipes that are freely available on her website in order to reach the mass. At present her current research work is focused on developing products that works at cellular level in order to address mental disorders and obesity. Recently in lockdown Ms. Doshi utilized the golden opportunity in publishing an article in an International peer reviewed journal on stress and nutrition and also reviewed an international paper for COVID19 nutritional management. Apart from publishing and reviewing Ms. Doshi was invited as a Speaker in Germany for a conference on "We Need Change – Health and Longevity – Resilience Factor"
Partner at Ram-Up Advisory LLP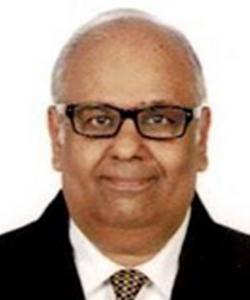 Mr. Prashant Naigaonkar
Partner at Ram-Up Advisory LLP
Prashant S. Naigaonkar is a commerce graduate and done post graduation in Law and pursued Master of Financial Management (MFM) at NMIMS having corporate experience of 30 plus years working with blue chip corporate and mid-corporate companies in their finance department where main task was to raise funding as well manage cash flows, forex treasury management, import export banking transactions. He was involved in process of external credit ratings and was part of the team handling IPO and private placement of equities. Having worked with industry I understand their aspirations and since had a close liaison with funding community appreciate their expectations and able to bring both on same page to strike a mutually acceptable deal. With this background he has founded an advisory company RampUp Advisory LLP helping SMEs to raise funding where we stress upon making companies fundable and funding ready so that they get funded, company's USP is holistic approach for working out deal for the client as well as investors.