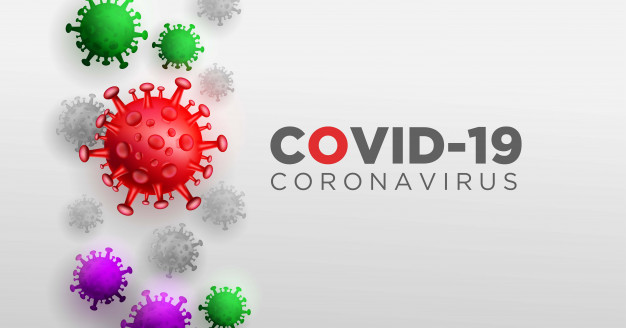 Introduction:
Year 2020 started with knowing, understanding and familiarization of new vocabulary of words like " Pandemic", " Quarantine", " lock-down" and so on. Currently we are constantly bombarded with these words since more than two months. For the first time in this generation we are witnessing the "irreversible" and "unavoidable" impact of COVID 19.
The global corona virus pandemic originated from the city of Wuhan in China has not left any part of world unaffected. Nearly 180 nations are under threat of this deadly invisible microorganism. News and other piece of information received from social media are just soul shattering and this is true for everyone right from people of metro cities to villages and from leaders, business owners to daily wager.
Even when it seems the world is coming to a standstill situation and everywhere there is lockdown across the major part of the world, one thing that can not and should not stop or undergo lockdown is " supply of food". Like they say the show must go on so that to safeguard "our lives".
However now and hereafter all the sectors specially food processing and health care sectors are going to witness tremendous impact of COVID 19 not only from the economic but psychological and social point of view.
Famous writer Mr. Achyut Godbole mentioned in one of his video regarding impact of COVID 19 that hereafter the time will be identified as BC ( Before Corona) and AC (After Corona).
Such deep rooted impact is going to happen to world due to the spread of Corona virus and food processing industry will among top few sectors which will be majorly impacted ones.
Here are few key challenges which food processing industries across the world and particularly India is probably going to face. Food processing business owner, employees and consumers need to think about these challenges and way forward to deal with these challenges.
1. Uncertainty of employment:
Across the food processing industry, employees specially food handlers are fearful about the unemployment post lockdown when processing resumes. Employees are worried about whether they will have their jobs retained in coming months and at the same time business owners are worried about whether they will be able to pay to employees and retain them.
The challenge for business owners is how they are going to manage to pay to employees in a situation where there is less production, reduced demands for processed foods, difficulty in supply chain due to transportation restrictions, difficulty in timely availability of raw materials and so many similar issues.
IMF ( International Monetary Fund) predict overall job losses in India to nearer to 200 Millions which will have long lasting, severe impact on everything and everyone related to farming. There will be situation of " Great Depression" after the lockdown which is predicted worse after the depression in 1930.
2. Migration of workers ( food handlers):
Food sector in India is still dependent on manual activities to the great extent e. g. hotel and catering industry. One of the key challenge for processing sector will be facilitation of migrant workers to return to jobs after lockdown for continued production and meeting the demands of food products supply.
3. Availability of agricultural raw materials:
Amidst the current situation of lockdown, good seeds and other farm inputs reaching in time to farmers for plantation season will be a challenge. This particular situation is going to impact the availability of good quality and required quantity of the raw materials at right prices for processing. Further this will be affecting the availability of processed products and its prices.
4. Food imports and exports restrictions:
The slowdown in manufacturing activities in China, Europe, US and other Asian countries due to pandemic is hitting the imports and exports of the raw materials, ingredients and products.
Food processing industries that strongly rely on food imports will have to face the challenge of unavailability, shortage or availability at higher prices of raw materials and ingredients.
It will be extremely important and urgent to find out local sources of same/ similar materials for continued production. Similarly export restrictions will also have deep impact on global food security.
Brainstorming over this emergency and its preparedness will be great challenge for government and organizations in coming time.
5. Hygiene and sanitation at processing sites:
Ensuring increased hygiene and sanitation efforts for safety of employee will be very important during and after lockdown. New technology and innovations in sanitation and disinfection will be key challenge for food processing to prevent contamination.
Effective cleaning, sanitation and pest control activities after the gap in production before production resumes is yet another important aspect for food processing industry for ensuring safe food products for consumers.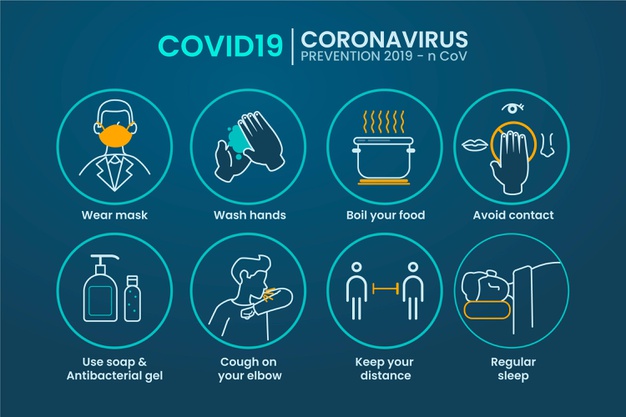 6. Health and safety of employees:
Ensuring proper health monitoring and safety of employees working in food processing, handling, transportation will be next challenge post lockdown.
Enforcing recommended "six feet" social distancing norms between workers can be challenge for food processors. Organizations need to make every possible effort to identify and implement operational changes that facilitates employee separation as well as reduction of impact of the same on productivity.
Organizations specially HR departments need to work on creative staffing options so as to prevent the person to person transmission of the virus and extension of production (shift) timings so as to accommodate same level of productions.
Measures to reduce contact between workers and about keeping employees safe will further help to boost morale among line workers who are hesitant to work due to fear of transmission of Corona virus. Increased scrutiny when evaluating vendors, visitors and employees will be new area for quality assurance and HR departments to work upon.
7. Training and creating awareness:
Amidst of all sort of information which may be facts or misleading information from all the sources about COVID 19, providing right and relevant training related to virus transmission, precautions, hygiene and sanitation is great challenge for HR persons.
Time demand creating awareness and reducing the panic among the employees. Providing the trainings before production resumes and then frequently in coming time will be important activity to be taken care by organizations for safeguarding the employees.
HR people need to find out simple yet effective ways for spreading the awareness about the crises and precautions to be taken e.g visual displays or videos.
8. Survival and suitability in food processing industry:
Creating synergy in agriculture, food processing and biotechnology will of need of the hour. Food processing business owners along with the employees need to focus on effective utilization of available resources to survive and sustain in this difficult times.
Proper organizational risk assessment for sustainability and business continuity considering all the factors, situation and its impact on organization would be crucial for time to come.
Conclusion:
After this unprecedented issue of COVID 19, the words like risk assessment, hygiene, sanitation, sustainability, emergency preparedness and personal hygiene will have clearer and deeper meaning in implementation rather than just being addressed in documents, SOP and checklists.
Briefing note on COVID 19 and its impact by McKensey and Company emphasis the on horizons of Resolve, Resilience, Return, Re-imagination and Reform related to challenges of industries. And while we Resume to " New Normal" after this difficult time, two things we need to safeguard is " our lives" and " our livelihoods".